This ore ultra fine grinding mill is a kind of high efficiency mine ultra fine grinding machine which is improved and developed by our company based on the advanced technology of Isa mill. As a type ultra-fine grinding mill, it is the most widly used, most advanced and most efficient grinding equipment. The ultra fine grinding mill can grind the ore material to be 2-20um, is widely used in all kinds ores' concentrate regrinding like gold ore, copper ore, silver ore, lead-zinc ore and other refractory metallic & nonmetallic minerals. Through ultra-fine grinding, the ore is fully dissociated, which creates good conditions for subsequent extraction, and the recovery rate of concentrate is more than 95%.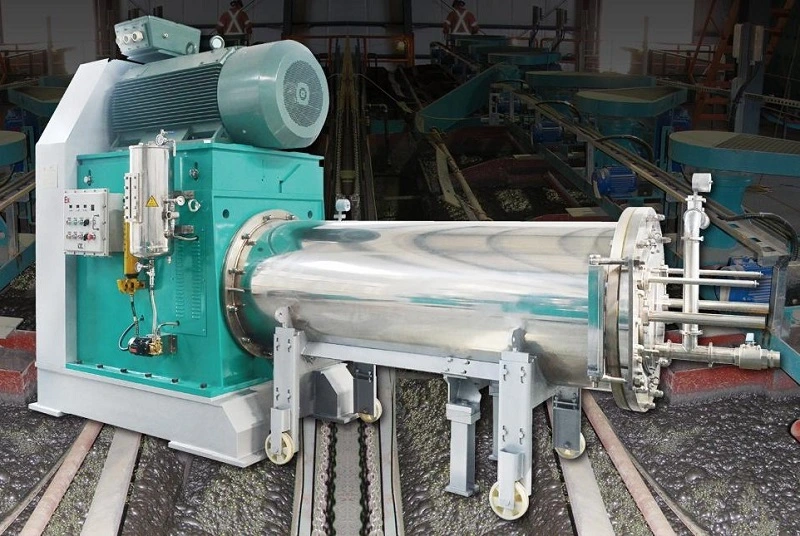 Working principle of
ore ultra fine grinding mill
The ultra fine grinding mill is composed of a main shaft, a dispersing disc, a reflecting cage and a bushing. During operation, the mechanical energy generated by the rotation of the dispersing disc is transmitted to the grinding medium through the rotation of the main shaft, so that the material is ground and dispersed uniformly. A reflective cage is arranged at the front end of the main shaft to prevent the grinding medium from collecting at the discharge scree and causing wear on the screen.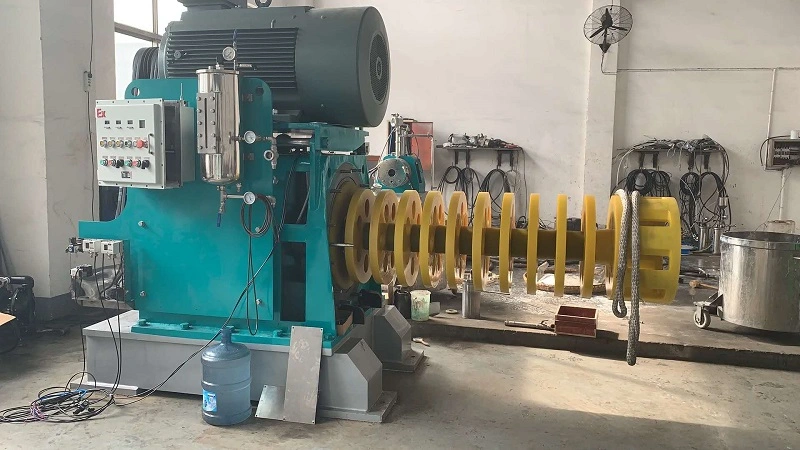 Features of
ore ultra fine grinding mill
1.Elimination of all radial openings in the mill chamber.
2.Allowing for installation of exchangeable, through-hardened liner.
3.Exchangeable,through-haedened front & end plates and hardened wear bushing at exposed loacations.
4.Combination of neutral and conveying high intensity agitator discs,specific design featuring increased diameter.
5.Bead retention by centrifugal implement screen.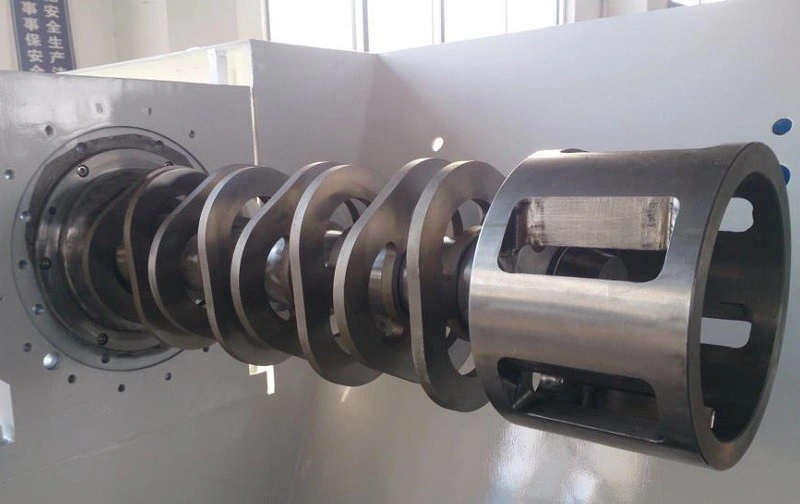 Specification of
ore ultra fine grinding mill
| | | | | |
| --- | --- | --- | --- | --- |
| Model | CSD-300 | CDS-500 | CDS-1200 | CDS-2000 |
| Main power(Kw) | 90-132 | 160-200 | 315-355 | 560-630 |
| Charmber volume(L) | 300 | 500 | 1200 | 2000 |
| Max.flow rate(L/h) | >2000 | >3000 | >5000 | >10000 |