1.Environment Protect
2.High strength frame structure
3.New cloth-pressing roller lifter
4.New double rear beam configuration
5.Automatic oiling device controlled by computer
6.Double swing the main jet device
7.Pneumatic tuck-in devices
8.Super start major engine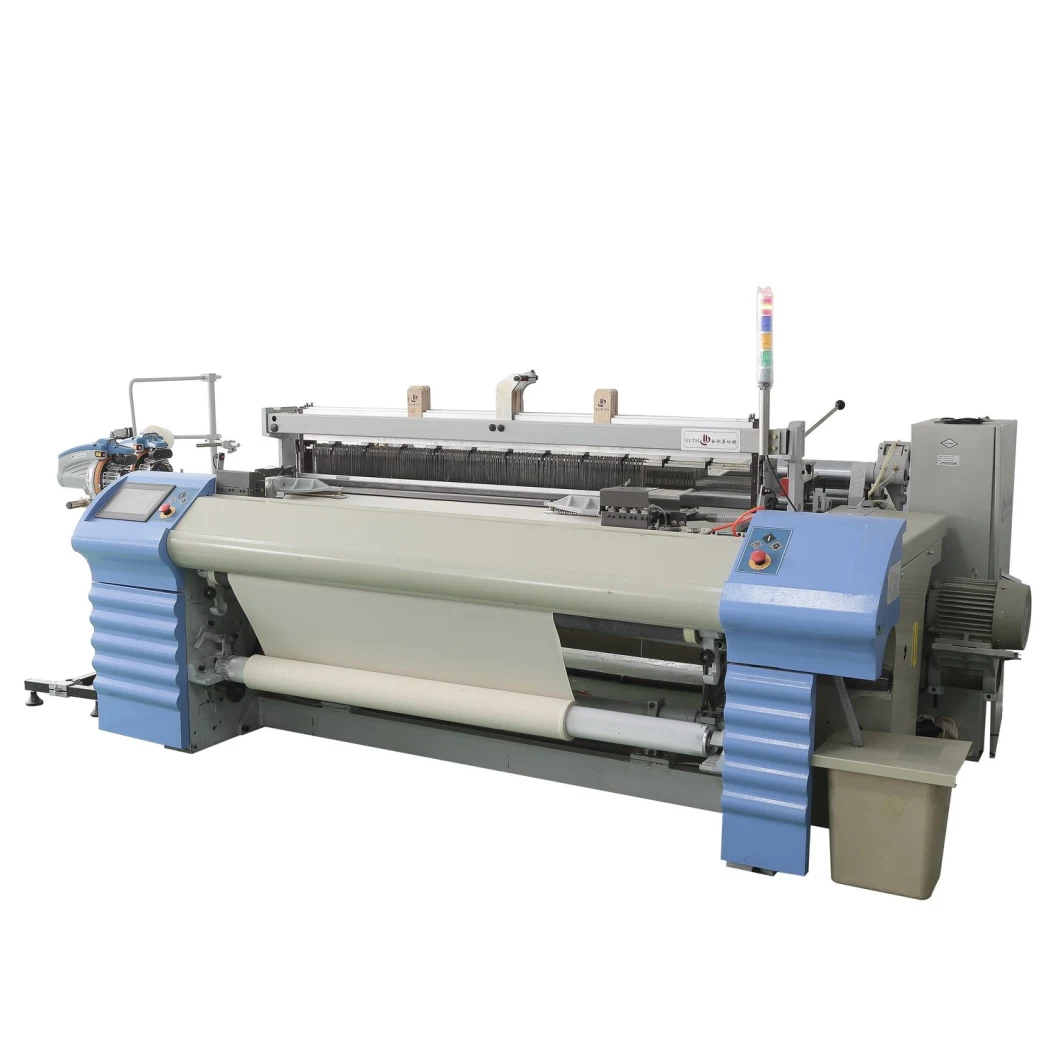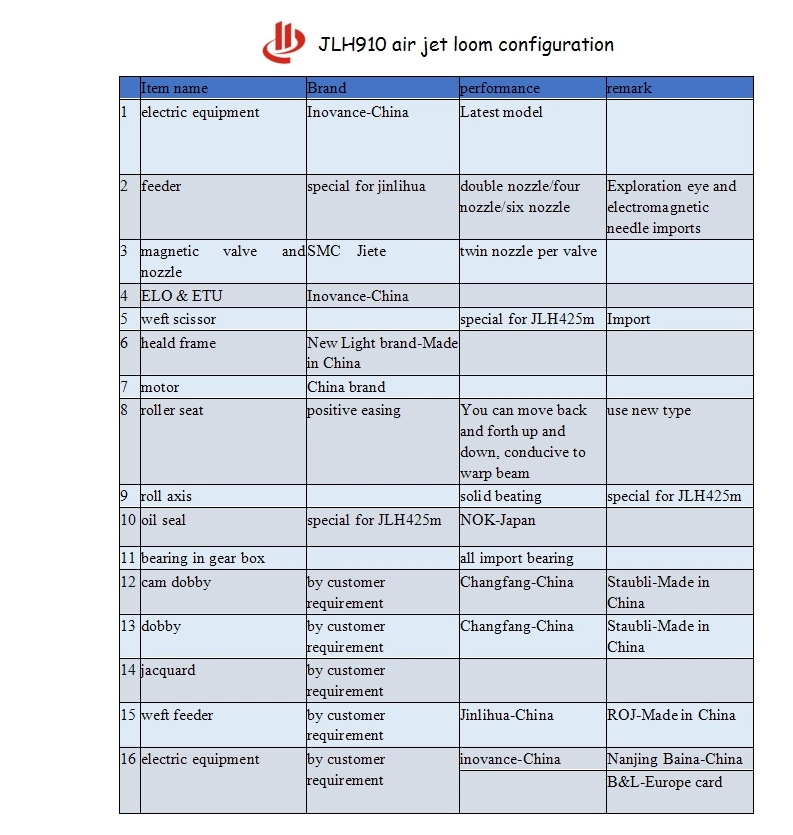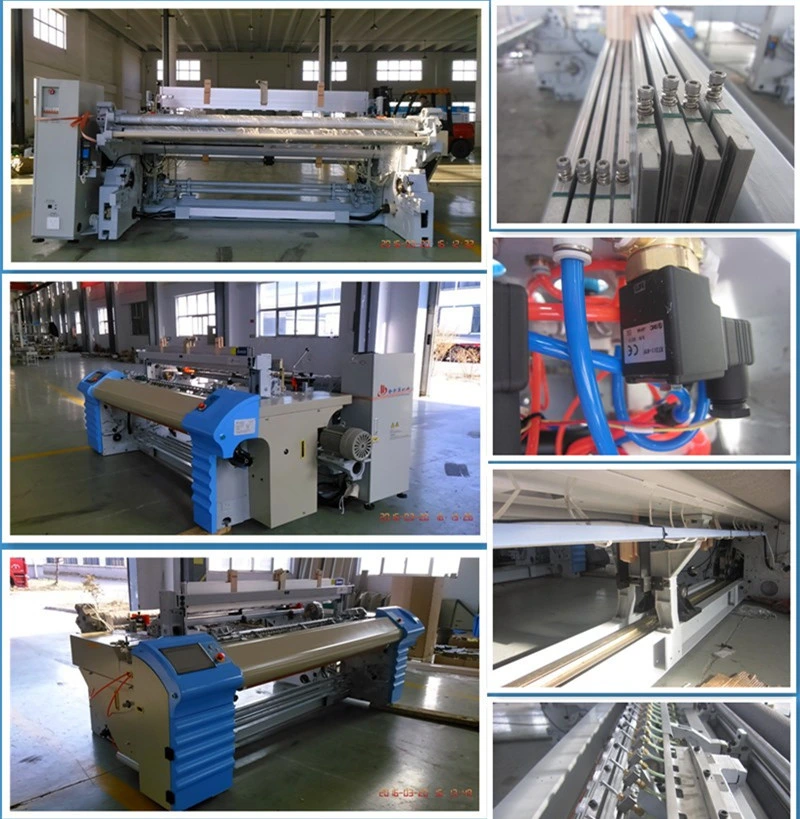 Item

9100- air jet weaving machine configuration

Remark

Reed space

150,170,190,210,230,

280,320,340,360 cm

Useful reed width:

Below 280cm cut 0-60cm

Above 280cm cut 0- 80cm

Drive

Motor choose by reed. Shedding type

Weft selection

( )set weft storage,( )main nozzle,

any weft

2 color; 4 color; 6 color

Weft insertion

Electronic control mail,

auxiliary nozzle relay weft,

with auxiliary main nozzle,

SMC solenoid valve from Japan

Beating

More support feet beating solid shaft,

With weight, Crank linkage beating

above 280cm six-bar linkage,

below 280cm four-bar beating

Let off

Electronically controlled continuous

positive let-off, suitable for

φ800 beam φ1000mm beam

Take up

electronic take up ; Mechanical take-up

sand roller; double pressure roller;

rubber roller; barbed leather roller

Winding

inside the machine winding

outside the machine winding

inside the machine winding maximum

roll diameter 550mm

outside the machine winding maximum

roll diameter 1200mm

shedding

positive cam shedding(up to 8)shaft

crank shedding (4)shaft

electronic dobby shedding(up to 16)shaft

Cam box and dobby manufacture:

Bintian (made in China)

Staubli

Shedding cams

1/1 ;2/1 ; 3/1 ; 2/2 ; 4/1 shaft

Heald frame

Number of New Light heald frames

Heald wires

Heald wires J type 331 ; O type 330

cutter

Mechanical shears

Selvage

Planetary gear cutter edge institution

temple

30 hoops temple in the cloth above

Back beam

Double back beam, positive loose warp

Control box

7" 10.4" touch screen ;

computer control system ;

process parameters, monitoring, self-diagnosis display

Parking device

4 color indictor show failure

A,broken warp: 6 row drop pin;

B,cut weft: double weft feeder

C,selvage: near switch

D,catch weft: sensor



Company Information
Our company, Qingdao Jinlihua Textile Machinery Co, . Ltd has been exporter of textile machinery many years.
Cutting-edge technology to build high-tech products, quality service helps us establish a world- class brand. Each month we can product 300 sets at least.
15 years' experience, we can provide high grade service, and be your trusted textile machinery expert.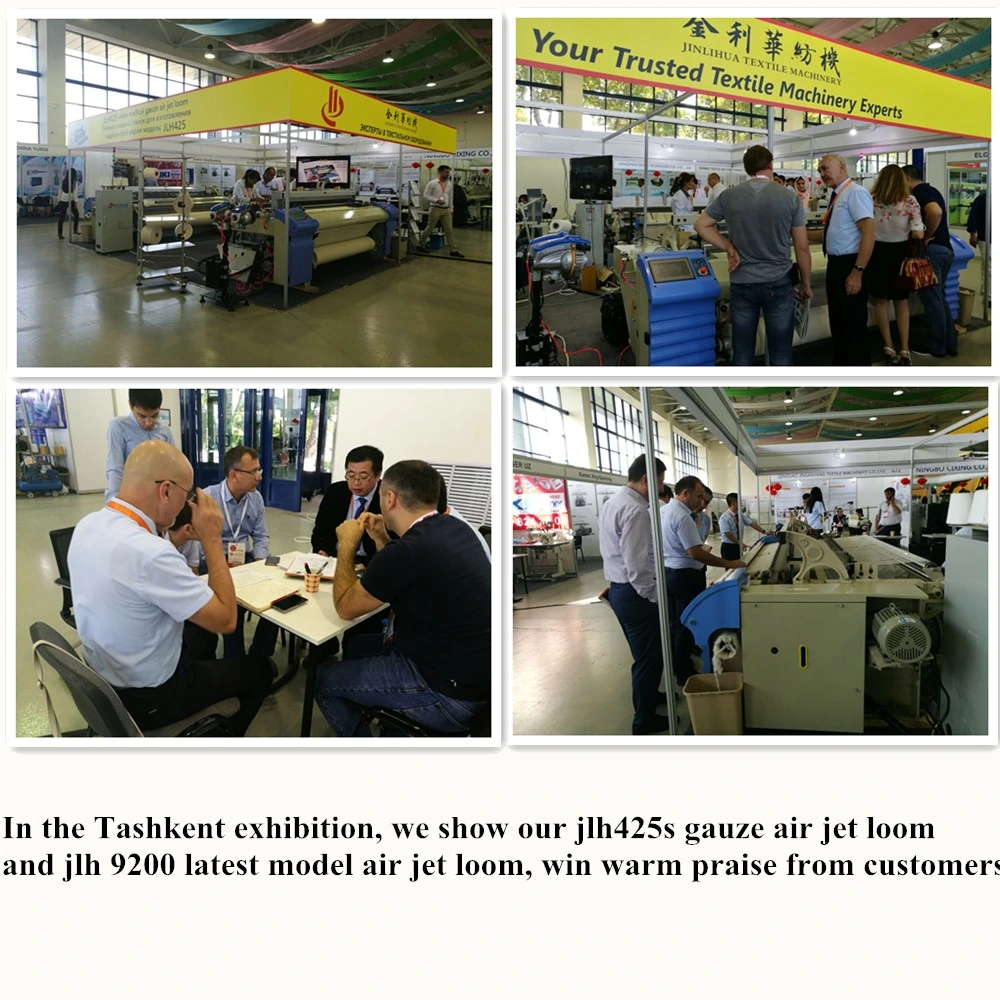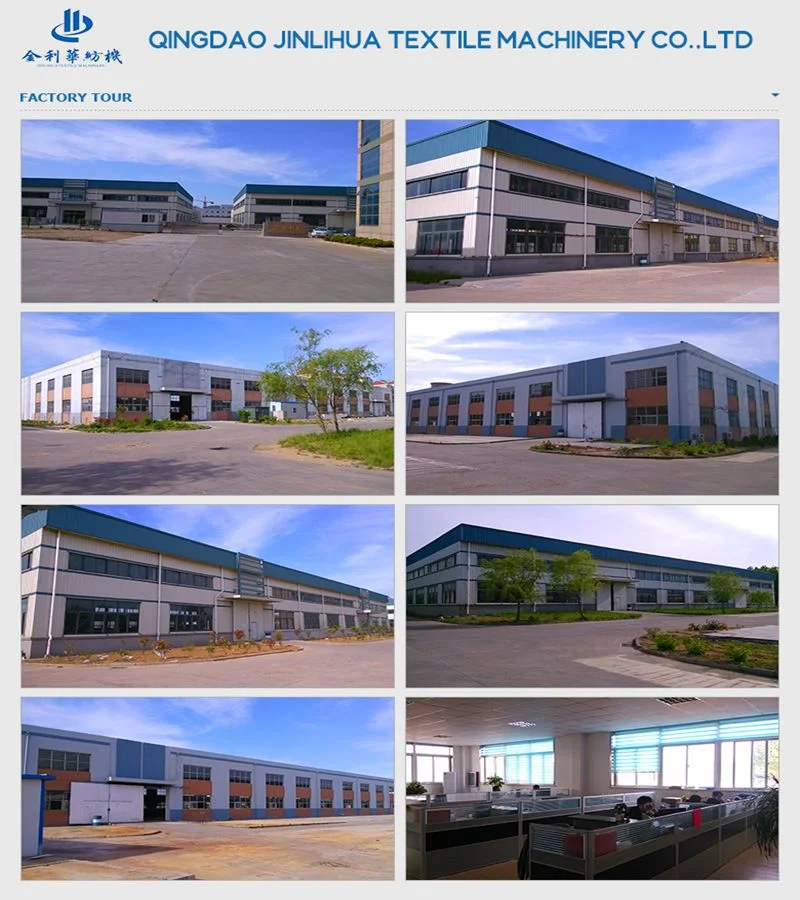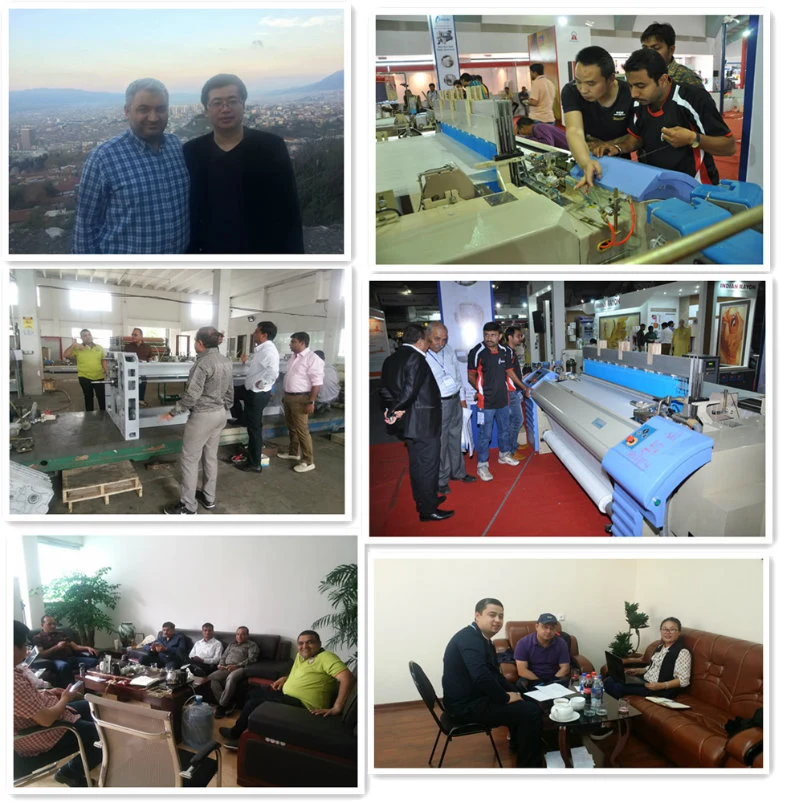 Q:Are you factory or trade company?
A:We are factory with trade department
Q:What kind of product do you make?
A:Water jet loom,air jet loom,medical gauze loom
Q:Do you have engineer work available in abroad?
A:Yes,we have more than 20 engineers for sales service in domestic and abroad.
Q:Which market has your water jet loom and air jet loom?
A:We sold machine in India,Pakistan,Russa,Uzbekistan,Tailand,Korea,Indonesia,Ethopia,
South Africa,Turkey,Uganda.
Q:How can we go to your factory?
A:Arrive at Qingdao air port,take one hour to our factory by car.We will pick you up from air port.
7.OUR RESPECTIVE CUSTOMER:
TAIZHOU YONGTAI MEDICAL DRESSING CO.,LTD