Product Description

XCMG Grader GR165 motor grader 180HP rc motor grader price
The motor grader is mainly used for ground leveling, ditching, slope scraping, bulldozing, scarification, snow removal for large areas such as highway, airports, farmlands etc. It is the necessary construction machinery for national defense construction, mine construction, urban and rural road construction and water conservancy construction, farmland improvement and so on.
[Advantages and Highlights]
1. The GR165 adopts Dongfeng Cummins 6BTA5.9-C180-II turbocharged diesel engine, which has large output torque and power reserve coefficient and low fuel consumption.
2. The torque converter has a large torque coefficient, a high efficiency, a wide effective area, and a good joint operation characteristic with the engine.
3. The drive axle is a dedicated XCMG axle.
4. Rear axle main drive is equipped with "NO-SPIN" without self-locking differential. When one wheel slips, the other wheel can still transmit its original torque.
5. The service brake is a dual-circuit hydraulic brake system that acts on the two rear wheels of the grader and is safe and reliable.
6. The sealed cab is used to configure the air conditioning system. The interior parts are sleek and compact plastic parts, which fully reflects the needs of ergonomics.
Product Paramenters
Item
GR165
Basic parameters
Engine model
6BTA5.9-C180-II
Rated power/speed
130kW/2200rpm
Overall dimension (standard)
8900x2625x3470
Total weight (standard)
15000kg
Tire specification
17.5-25
Ground clearance (front axle)
430mm
Tread
2156mm
Space of front and rear axles
6219 mm
Performance parameters
Forward velocity
5,8,11,19,23,38km/h
Reverse speed
5,11,23km/h
Tractive effort f=0.75
77kN
Maximum gradeability
25%
Tire inflation pressure
260kPa
Working system pressure
16MPa
Transmission pressure
1.3-1.8Mpa
Working parameters
Maximum steering angle of front wheel
±50°
Maximum slant angle of front wheel
±17°
Maximum oscillating angle of front axle
±15°
Maximum oscillating angle of equilibrium box
±15°
Maximum steering angle of frame
±27°
Minimum turning radius
7.3m
Scrape knife
Maximum lift height
450mm
Maximum cutting depth
500mm
Maximum tilt angle
90°
Cutting angle
28°-70°
Angle of revolution
360°
Length & chord height
3660x610mm
Oil filling amount
Coolant
50L
Fuel tank
280L
Engine
24L
Transmission
38L
Hydraulic oil
110L
Drive axle
28L
Balancing box
46 L
Product Show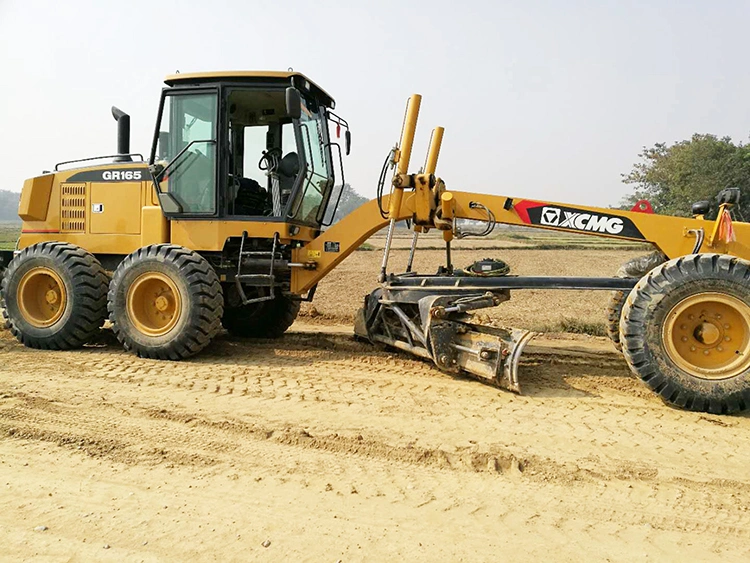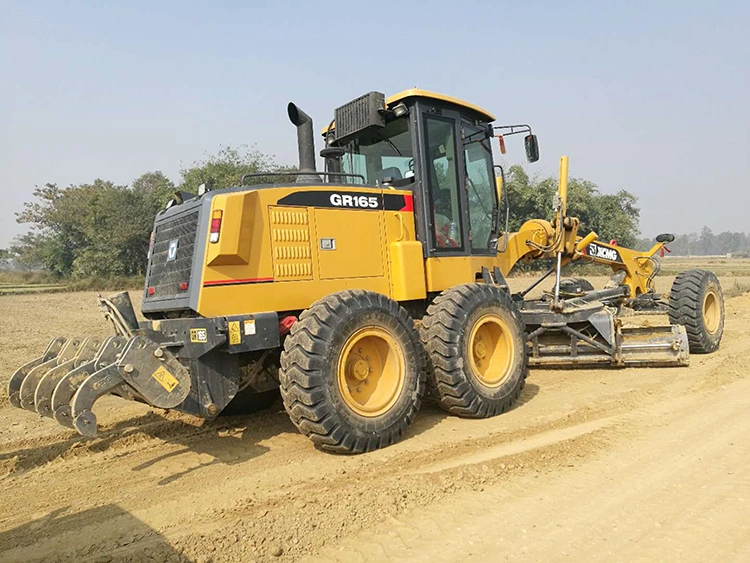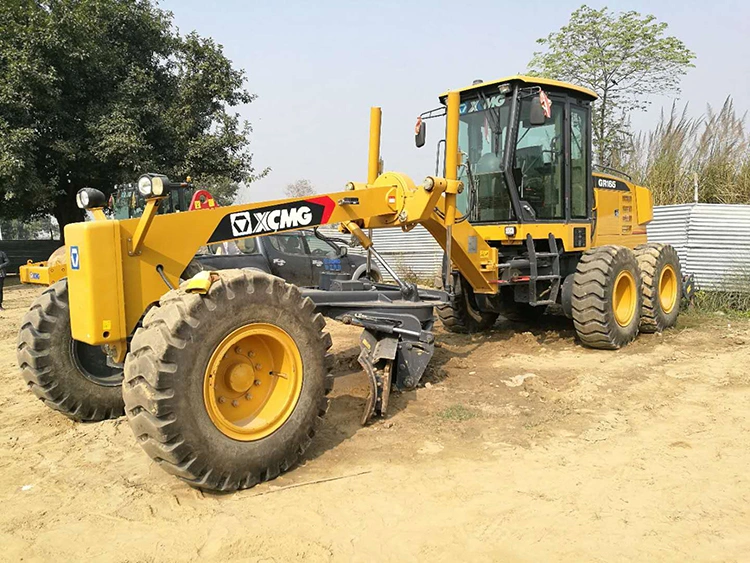 Related Products To Choose
Online Service Team
Company Profile