Ultrafine 5000mesh 2.5um Low Noise Low Energy Output 3t/H Talc Grinding Mill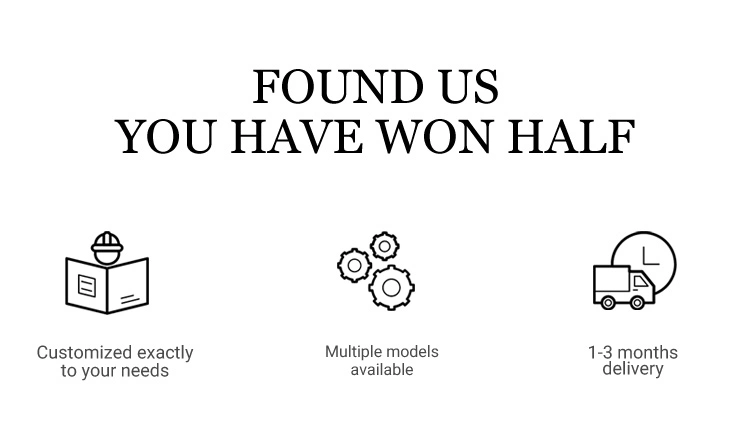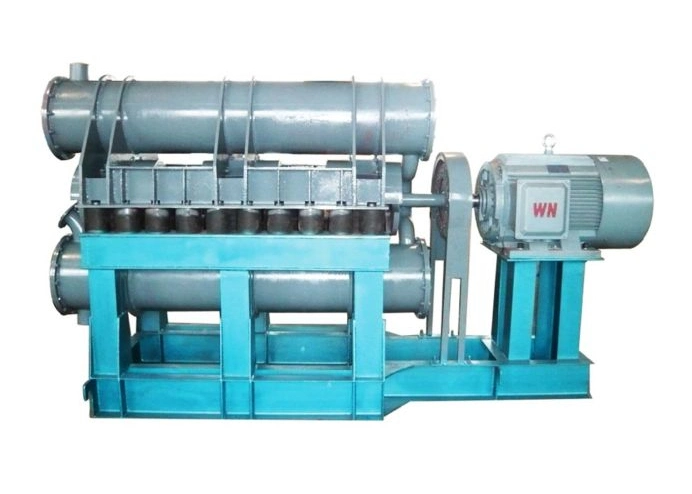 FEATURES AND ADVANTAGES

* Available D50:2.5~150μm
* Suitable for the grinding of toughness, fiber, sponge, high oil and high sugar content of materials which are difficult to be
grinded by general grinders.
* Good smashing effect on brittle and hard materials
* various configurations such as normal temperature, water cooling, low temperature, ultra low temperature, anti-oxidation, anti-explosion, etc. to reduce the temperature in the grinding chamber, which is conducive to the grinding of heat sensitive materials
* suitable for micron-sized grinding operation
* Suitable for plant pollen spores to break the wall, breaking the wall rate of 95%.
* Designed for use in the pharmaceutical industry in accordance with GMP/FDA standards.
* Wide range of application, Suitable for dry, wet grinding, precision mixing, coating.
* Grinding is carried out under fully sealed conditions, free of dust, high collecting efficiency, no environmental pollution.
* The design of the whole machine is reasonable, the amplitude is adjustable, and the working time is set, which is easy to
operate.
* Compact structure and small occupation.easy to disassemble and clean
* Simple process, high cost performance.
* Lower installation power, wide application, high cost-performance.
* PLC control system, easy operation.
* Grinding chamber with cooling jacket, Adjust the temperature and flow of water to control the temperature of the grinding chamber; or configure a strong cooling system, operating at temperature of -30ºC~0ºC.
* Explosion-proof design can be selected to meet the requirements of ultra-fine grinding processing of flammable and explosive oxide materials.

WORKING PRINCIPLE

With the high-speed vibrator or vibration motor, the grinding media (pins, cylpebs or balls) would vibrate in high frequency,
high-speed rotating and slow revolving, which would impact, rub and shear materials around them and make them into fine powder and mix them evenly.

Technical Parameters
Medium and small Amplitude Vibration Mill Technical Parameter
Parameter
MZ10
MZ30
MZ50
MZ100
MZ200
MZ300
MZ500
Chamber Volume(L)
10
30
50
100
200
300
500
Input Particle Size (mm)
5
5
5
10
10
10
10
Produce Size (um)
10-150
10-150
10-150
10-150
10-150
10-150
10-150
Production Capacity (kg/h)
1-5
5-20
10-50
20-150
50-300
100-500
150-800
Power
(KW)
0.75
1.5
2.2
3.7
7.5
11
15
Big Amplitude Vibration Mill Technical Parameter
Parameter
MZ100
MZ300
MZ500
MZ600
MZ800
MZ1000
MZ1200
MZ2000
Chamber Volume(L)
100
300
500
600
800
1000
1200
2000
Input Particle Size (mm)
5
5
5
5
5
5
5
5
Produce Size (um)
10-150
10-150
10-150
10-150
10-150
10-150
10-150
10-150
Production Capacity (kg/h)
100-200
200-300
300-600
400-800
500-1000
800-1500
1000-1800
2000-3000
Power
(KW)
15
45
55
75
90
110
150
220
Note: The production capacity is closely related to the particle size, specific gravity, hardness, moisture and other indicators of the raw materials. The above is only for selection reference.

Related Engineering Cases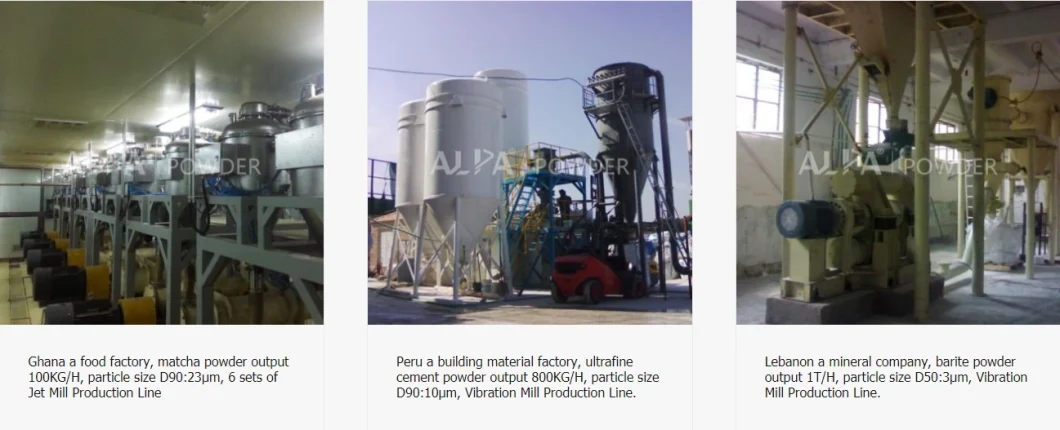 Shandong ALPA Powder Technology Co., Ltd.
(abbreviation: ALPA / Equity Code: 171033)

THE WORLD'S LEADING SUPPLIER OF
ULTRA-FINE POWDER SOLUTIONS
ALPA was founded in 1999.Focus on ultra-fine ultra-pure crushing and classifying research, powder shape control, powder surface modification, and system integration of powder engineering equipment.
In the fields of ultrafine grinding and classification in the pharmaceutical, food, chemical, mineral, new materials, solid waste treatment and other industries, ALPA has mature and fully customized solutions and helps you design the ideal system to meet your needs.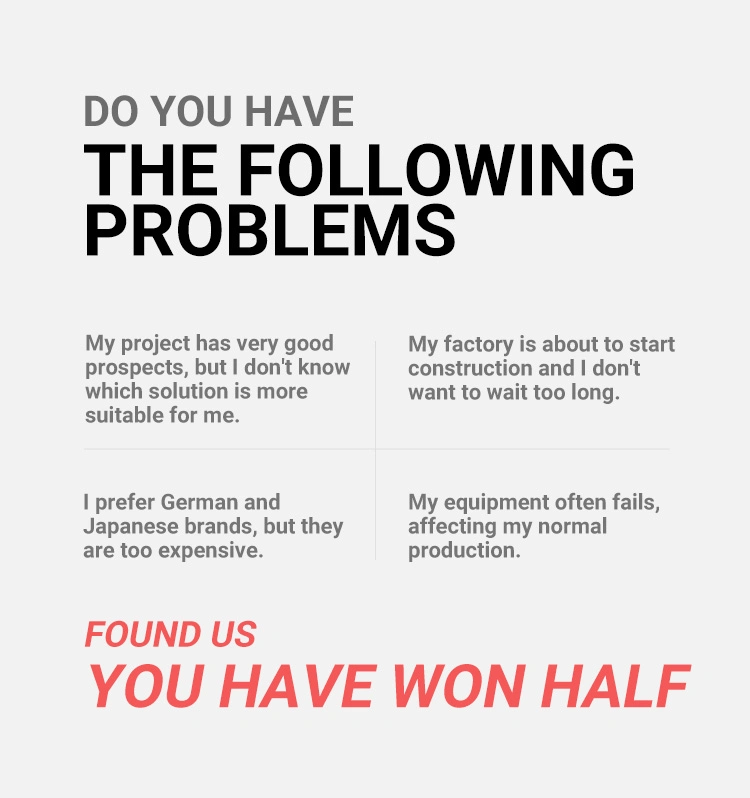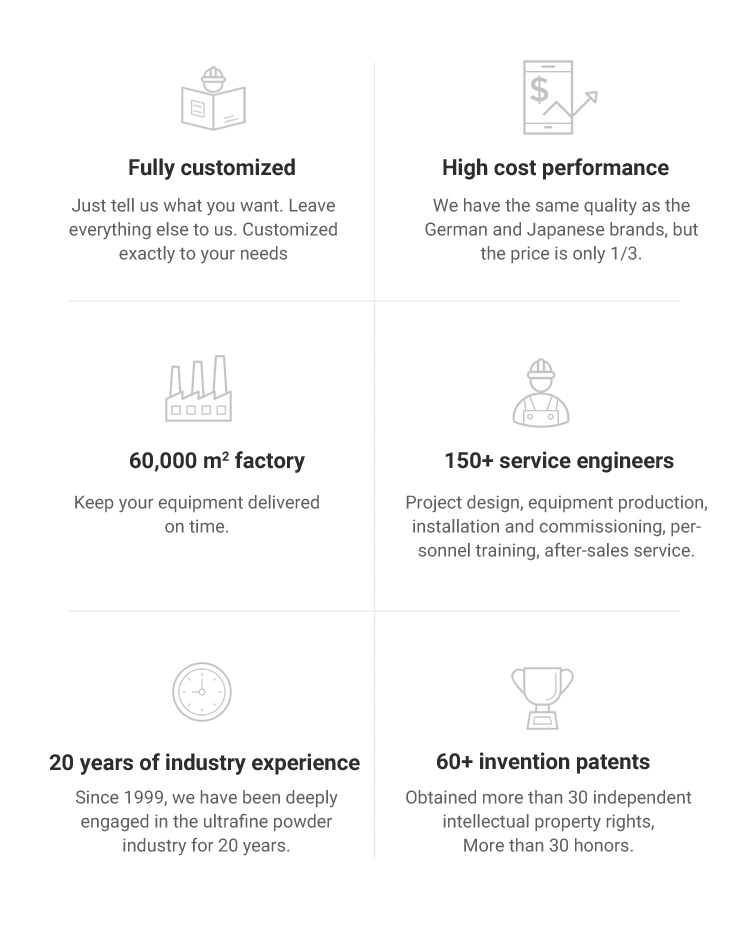 WHO CHOOSE US

By 2018, 37 world top 500 companies, 89 Chinese top 500 companies, 169 national key laboratories and
engineering technology research centers have selected ALPA.
More than 3,000 customers have chosen us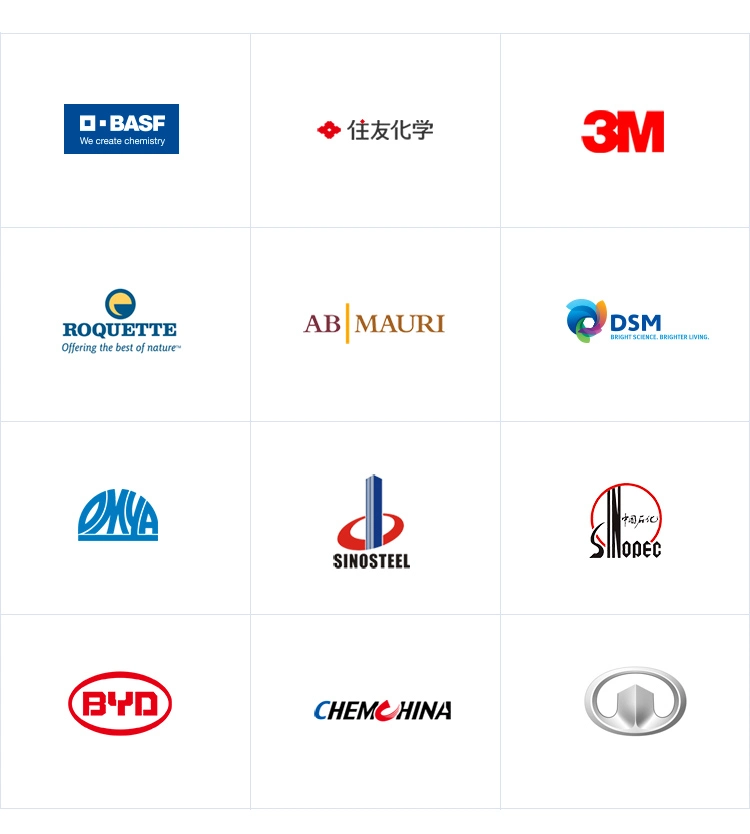 Q: What service do you supply?
A: 1). We offer consultancy for
project feasibility assessment, process flow definition, preliminary layout and factory building plan, project budget, project time schedule, etc
.
2). We supply
sample processing tests
in our test station where are equipped with our various machine products, to help clients compare performances of different types of machines or process.
3). We supply
project engineering, automation engineering and civil engineering
.
4). We send engineers to the clients' project site and
offer on-site technical instruction and supervision
during the machine installation, commissioning and test run.
Q:How can I trust on your quality?
A: 1). All of the machine be
tested successfully
in Weifang workshop
before shipment
.
2). We supply
one year warranty
for all equipment and
lifelong after-sales service
.
3). We can
test your material
in our equipment
before place the order
, to ensure our equipment is suitable for your project.
4). Our engineers will
go to your factory to install and debug the equipment
, they will not be back until these equipment can produce qualified products.
Q:Does your company provide Engineers Abroad Service?
A: Sure, we provide it. And we can provide
free training
for on-site workers.
Q:How to train our staff about operation and maintenance?
A: We will
provide detailed technical instructive pictures
to teach them for the operation and maintenance. In addition, our engineers for guide assembly will teach your staff
on site
.