Tomato Grader Potato Grader Walnut Grading Machine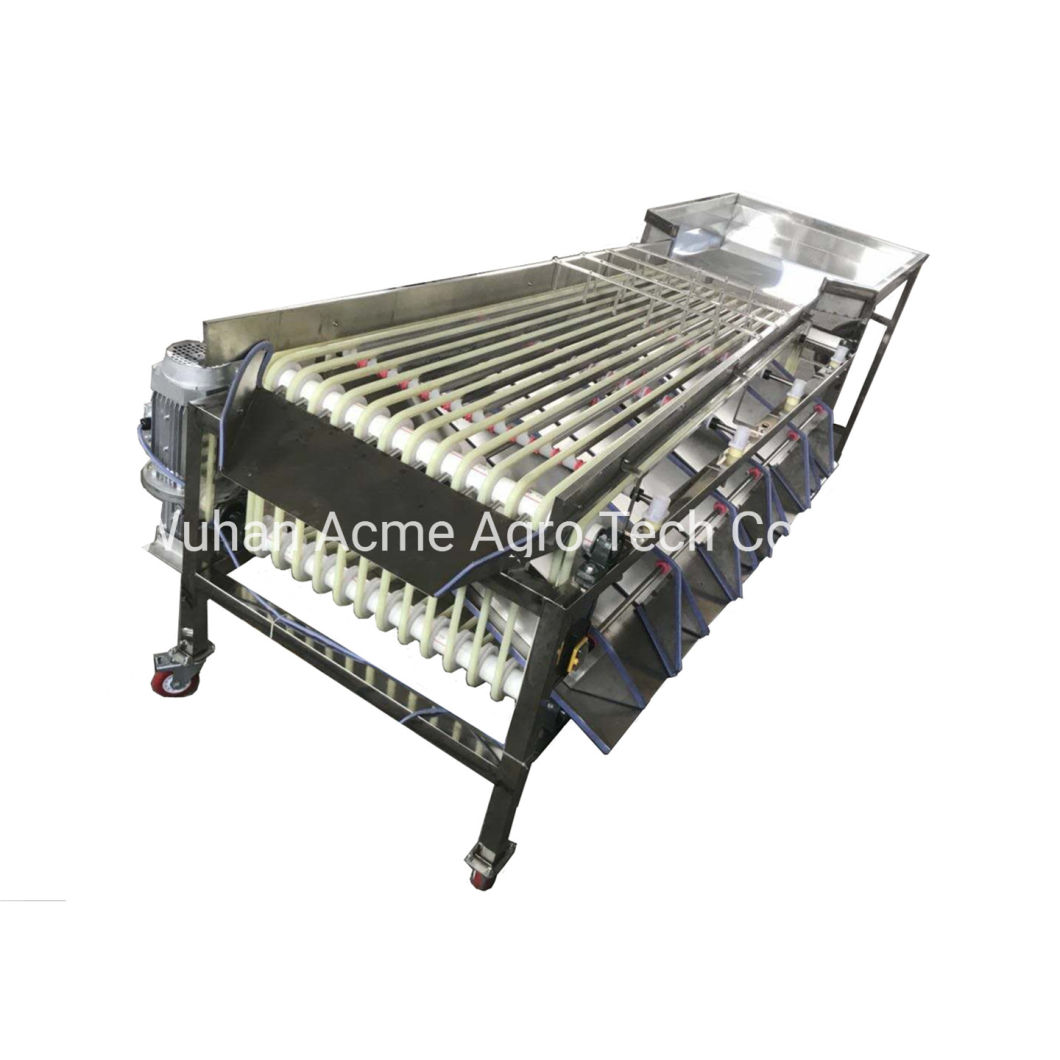 Introduction:
On the basis of retaining the advantages of high power and low speed motor and track operation, the rail type selecting machine emphasizes the coordination of the whole machine and the scientific collocation of the motor wheel group.
The conveyor belt of the track selection machine is made of imported silicone rubber material, which is tough and wear-resistant, and overcomes the disadvantages of the conveyor belt: easy to crack, easy to break and easy to age
The special aluminum alloy v-type track groove is strong and not easy to deform;V groove between the use of rodent collar apart, can be very convenient to adjust conveyor belt spacing, achieved the effect of multi-usage (cherry tomatoes, garlic,jujube, hawthorn, hippophae rhamnoides, kumquat, sugar orange fruit, litchi, longan and other small fruits and vegetables), body length up to three meters, can according to the size diameter of fruit and vegetable fruits and vegetables into 4 to 7
classes
choose fruit more uniform, are rated more fine.
In the process of selecting the fruits in jujube and winter jujube, the peel was not easily damaged and the results were very even.
Model

FXJ-

9

weight

150kg

Length

2m or 3m

dimension

2100*800*900mm

power

1.5kw 220V 50hz

Function

Selecting jujube, Cherry tomatoes, garlic, hawthorn, seabuckthorn, kumquat, tangerine, lychee, longan etc.

Material

201 stainless steel
Model

FXJ-

13

weight

150kg

Length

2m or 3m

dimension

2100*600*800mm

power

1.5kw 220V 50hz

Function

Selecting jujube, Cherry tomatoes, garlic, hawthorn, seabuckthorn, kumquat, tangerine, lychee, longan etc.

Material

201 stainless steel