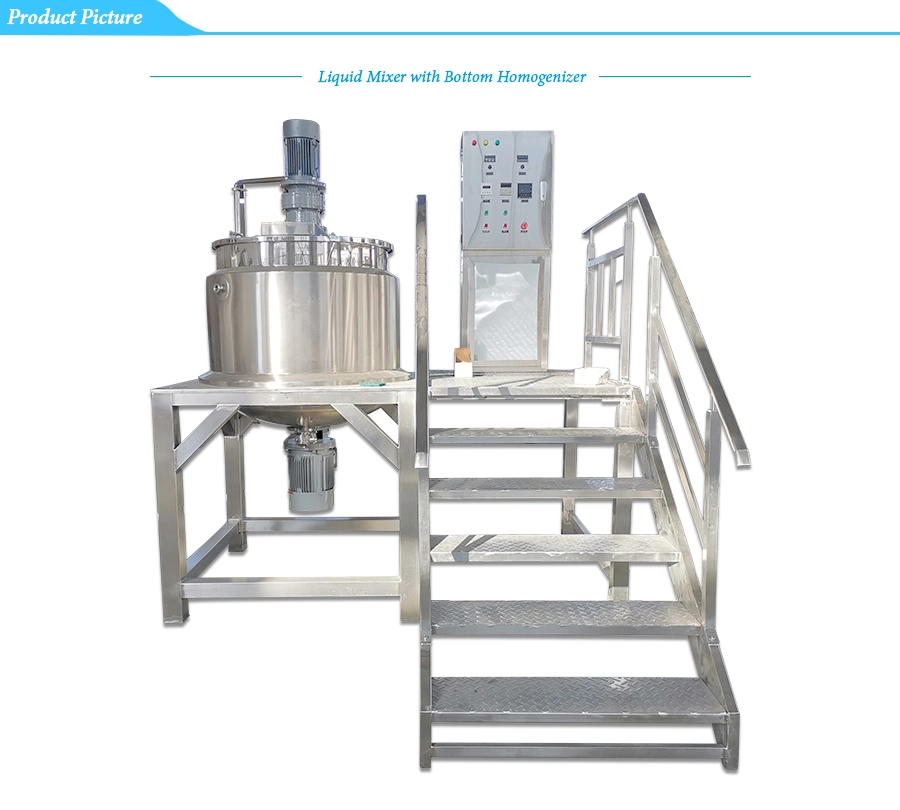 1. The blending system adopts single-direction or double direction s craping blending and frequency conversion speed adjustment, so as to satisfy product of different technological requirements
2. According to technological requirements, the materials can be heated or cooled. The heating method can be chosen steam or electric heating according to customer.
3. Various forms of blending vanes are suitable for production of different types of products.
4. Made of imported SUS304 or SUS306L stainless steel. The tank body and pipe are carried out mirror polishing.
5. Bottom installation type dispersing head and FLUKO pipeline type emulsifying head are optional to speedup dissolution and emulsification of materials.
6. The stainless steel electric control cabinet can completely supervise the operation of equipment, and display data, such temperature and blending rotation speed etc.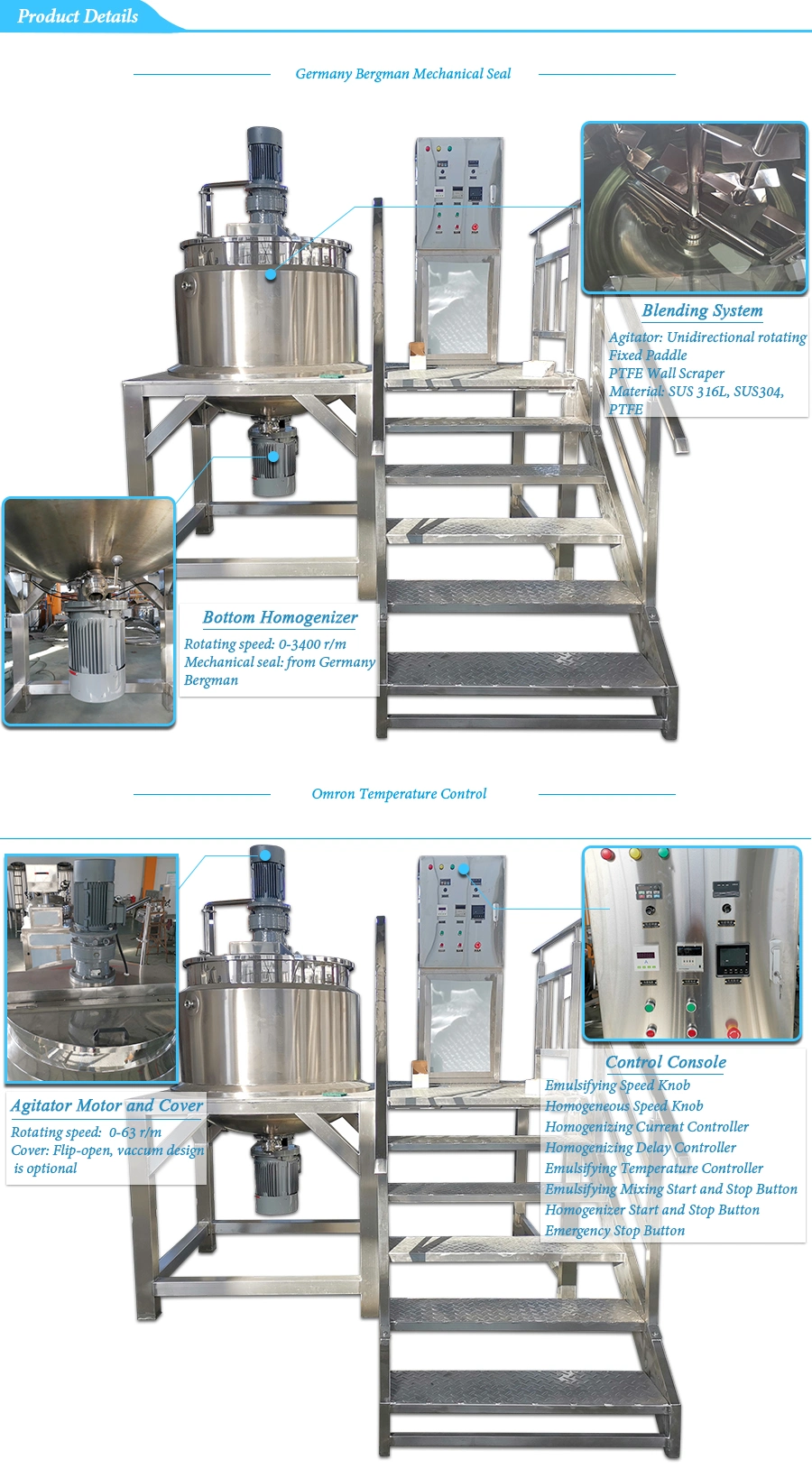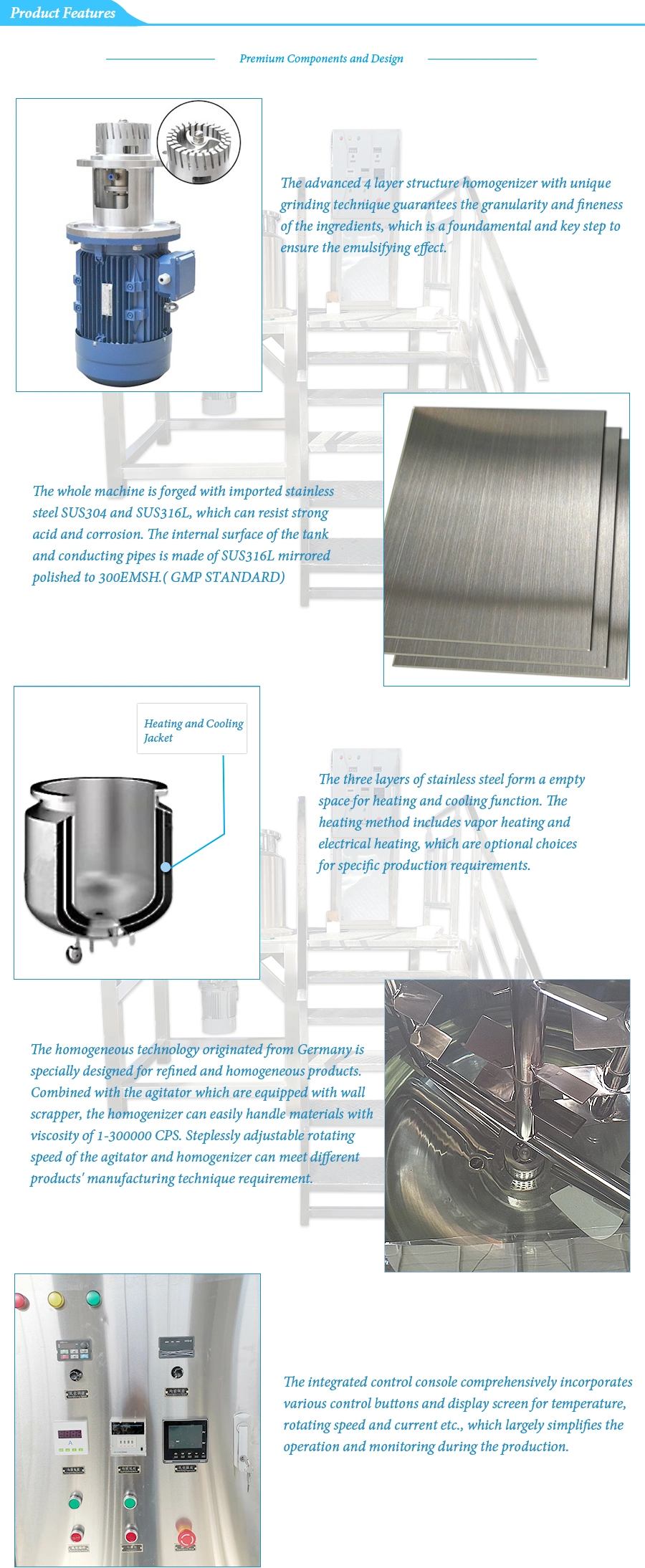 Model
YHYXG-300
YHYXG-500
YHYXG-1000
YHYXG-2000
YHYXG-3000
Volume of Mixer
300L
500L
1000L
2000L
3000L
Inside Material
SUS316L
SUS316L
SUS316L
SUS316L
SUS316L
Outside material
SUS304L
SUS304L
SUS304L
SUS304L
SUS304L
Paddle Material
SUS316L
SUS316L
SUS316L
SUS316L
SUS316L
Homogenizer speed
0-3400r/min
0-3400r/min
0-3400r/min
0-3400r/min
0-3400r/min
Homogenizer Power
7.5KW
11KW
15KW
18KW
20KW
Blender Speed
0-63r/min
0-63r/min
0-63r/min
0-63r/min
0-63r/min
Blender power
3KW
4KW
5.5KW
7.5KW
8.5KW
Motor
Siemens(Beide)/ABB motor
Voltage
50-60Hz 380V±10%-15%
Temperature of Mixer
≤100°