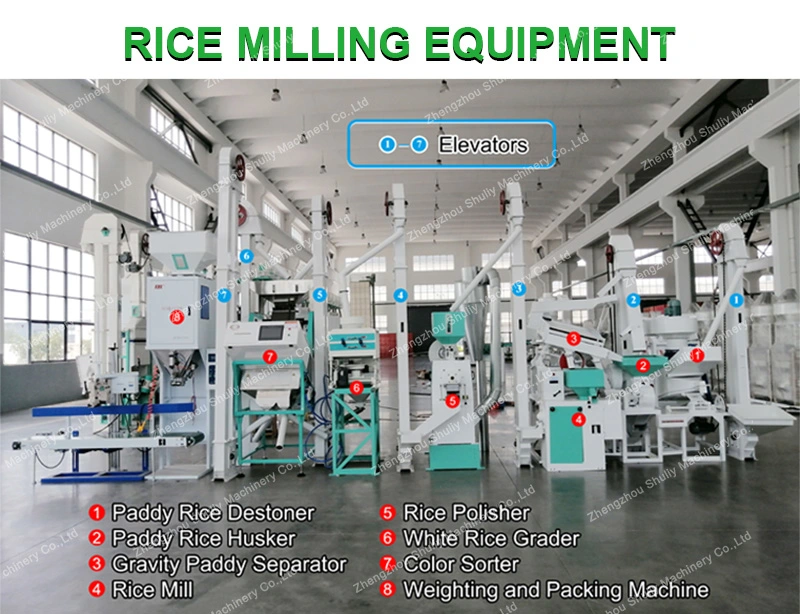 The whole rice milling unit includes paddy rice destoner, paddy rice husker, gravity paddy separator, rice mill, rice polisher, white rice grader, color sorter, weighting and packing machine.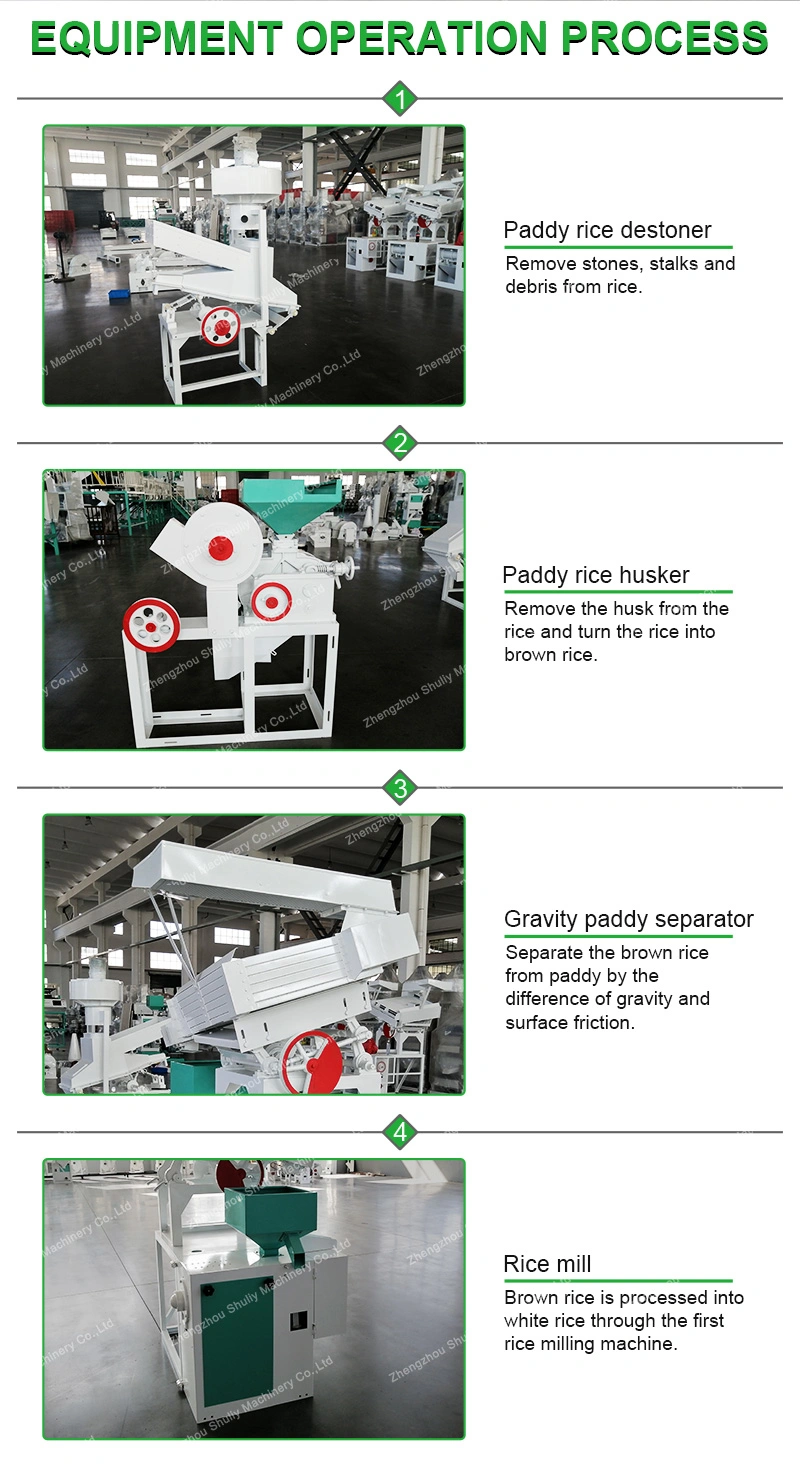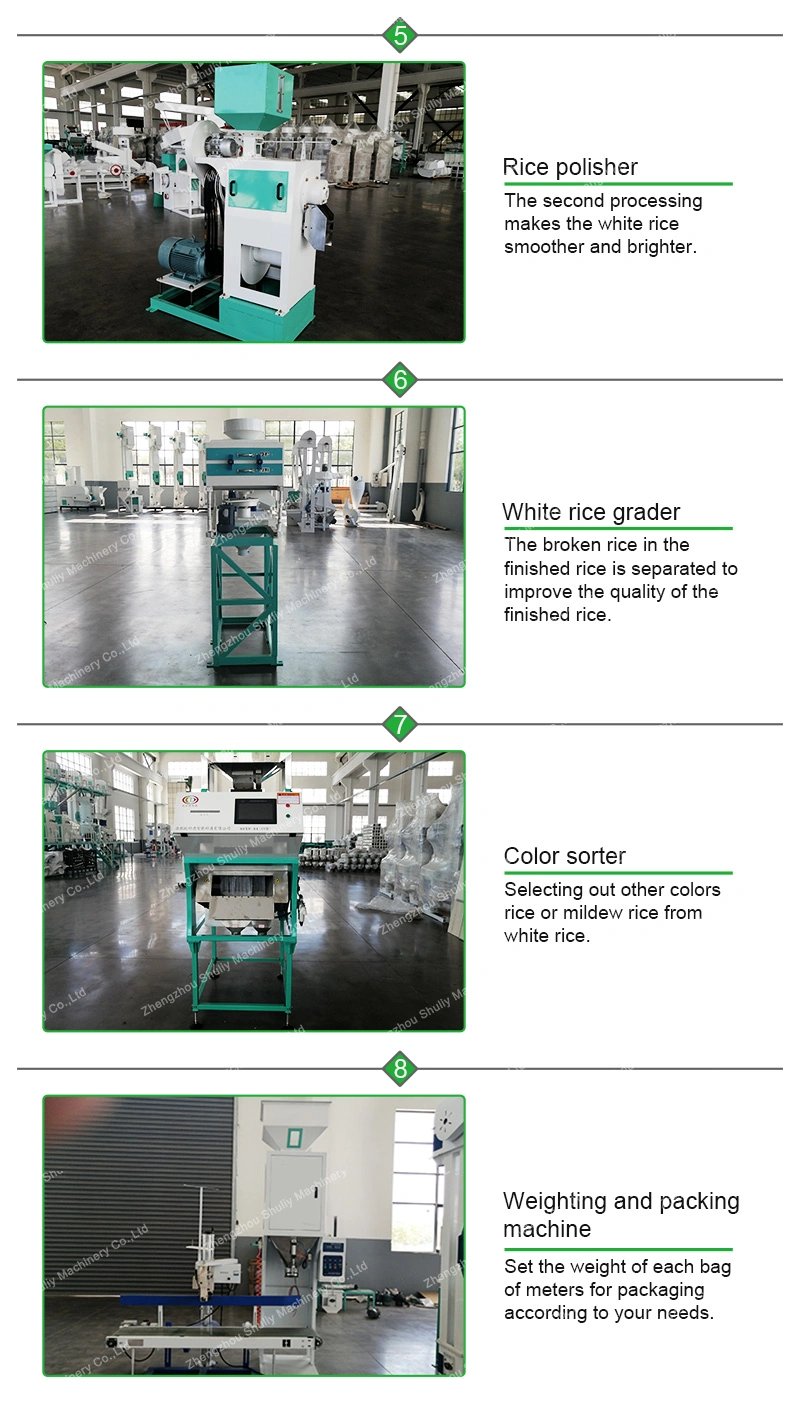 The whole machine adopts permutation and combination to make the whole machine run smoothly, simple operation and convenient maintenance.

Advantages of rice milling unit:
1. The complete set of rice processing equipment has a long service life: the structure is more reasonable, the rigidity is sufficient, the connection between the components is firm, the sealing performance is good, the durability is guaranteed, the screening effect is guaranteed, the operation is stable, and the noise is low;
2. Abundant functions, one machine with multiple functions: There are many kinds of screening and classification, the number of classification types can be flexibly adjusted according to different raw materials, process requirements and grinding systems, and the adjustment can produce different grades of rice;
3. Low failure rate: The complete set of rice processing equipment can accommodate a higher material flow, thereby reducing the number of screening equipment and reducing production costs. The complete set of equipment and components are closely matched.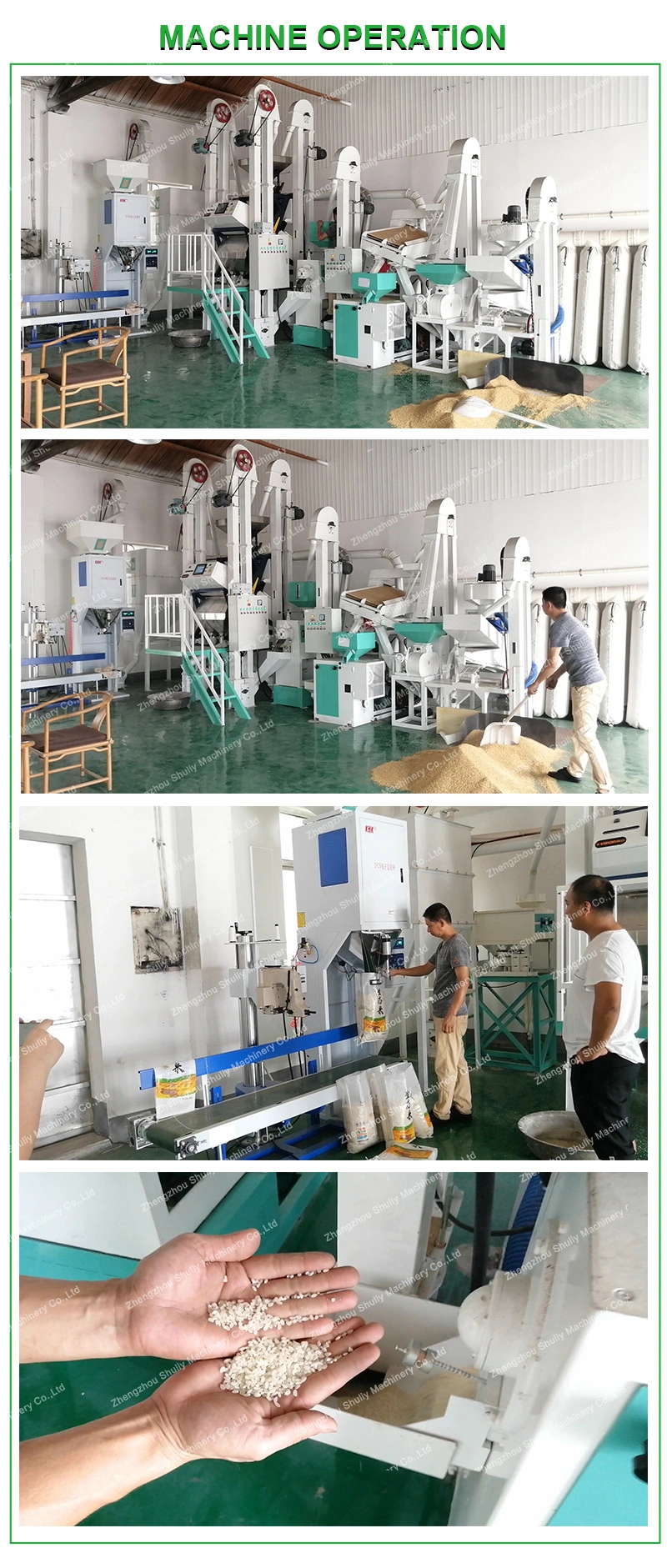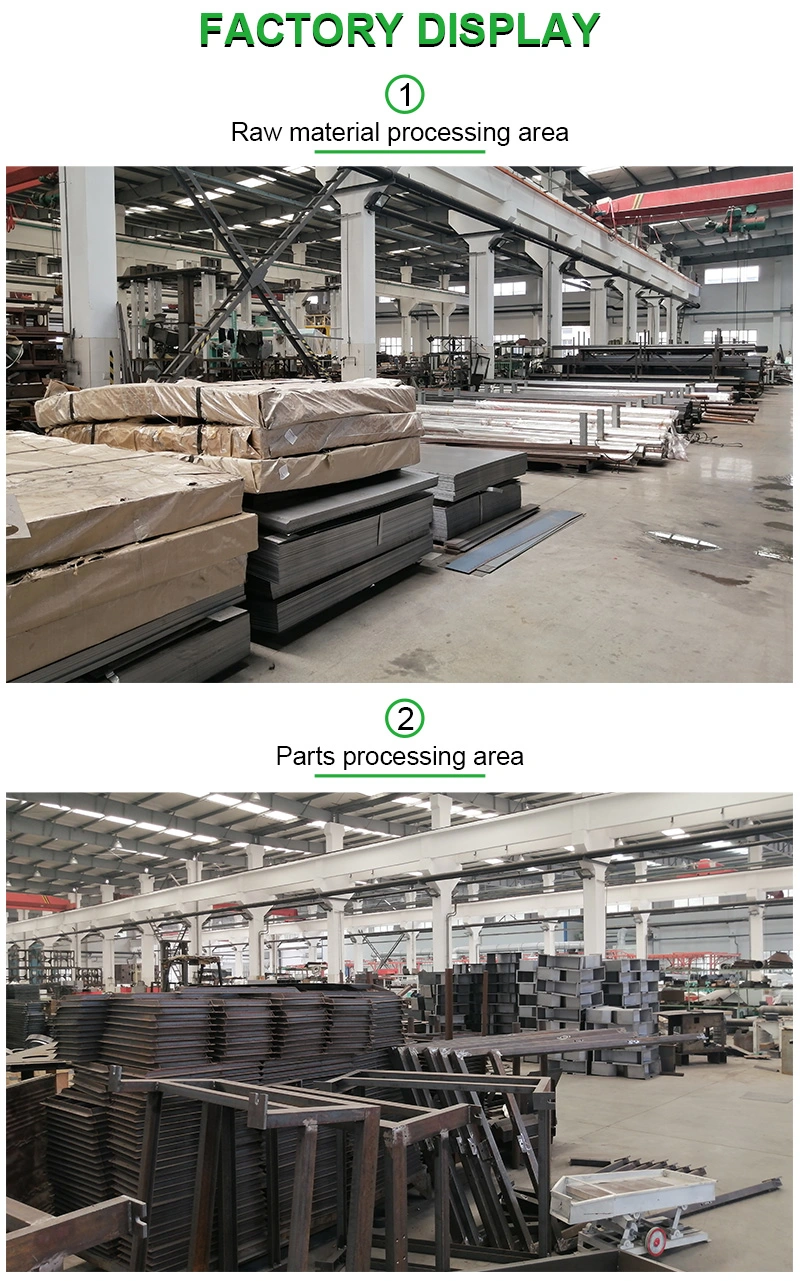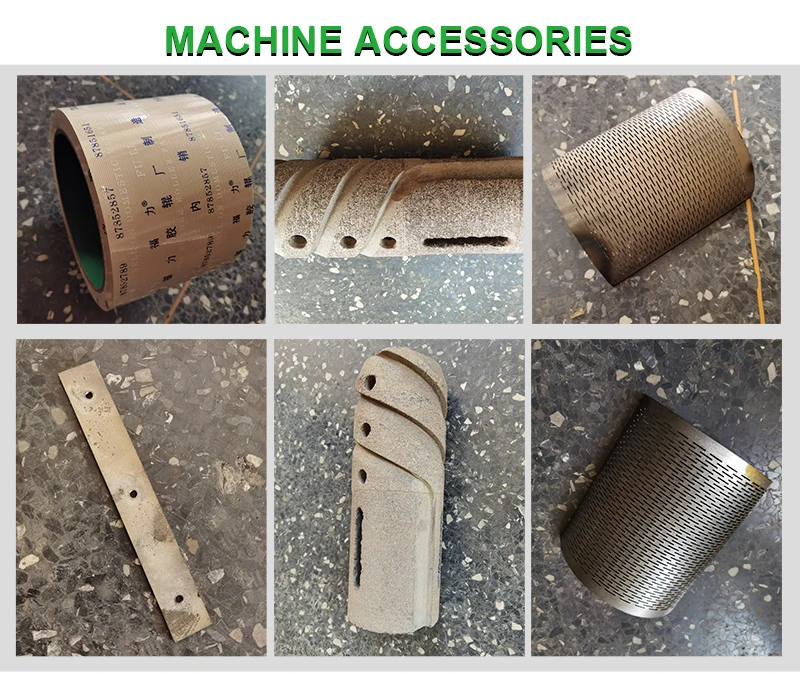 Each unit will give some accessories randomly, and you can replace the accessories after the parts are worn out.