Hot Sale Rice husk flour machine wood powder mill for Sale
Introduction of Wood Flour Machine
Wood flour machine is a kind of new type superfine wood flour equipment, which is recently developed with the domestic and foreign high-tech advanced technology. Through innovation of integrating the crushing principle of all kinds of traditional wood flour machine both at home and abroad, this machine is successfully developed from traditional one kind of crushing principle to high-efficiency energy-saving wood flour crusher of integrating three kinds of crushing principle through bold assumption of research and development personnel in our company and integrating many kinds of crushing principle both at home and abroad. This machine has fineness analyzer and is a new-type powder manufacturing equipment specializing in special difficult crushing such as light material, materials of fiber type, brittle material and flexible material, etc. The feed opening of this machine adopts automatic absorbing type feed and always ensures safety in production, which overcomes the disadvantage of traditional crusher that direct feed and careless throwing of metal block cause wood flour machine suffering from serious damage. With fine manufacturing, high processing technology, this machine adopts double layers of machine body. The injection of running water into machine body performs the function of water cooling. A kind of new type material is installed in the machine body, which fulfils the functions of sound insulation and heat abstraction. So this machine has little noise and no vibration in production.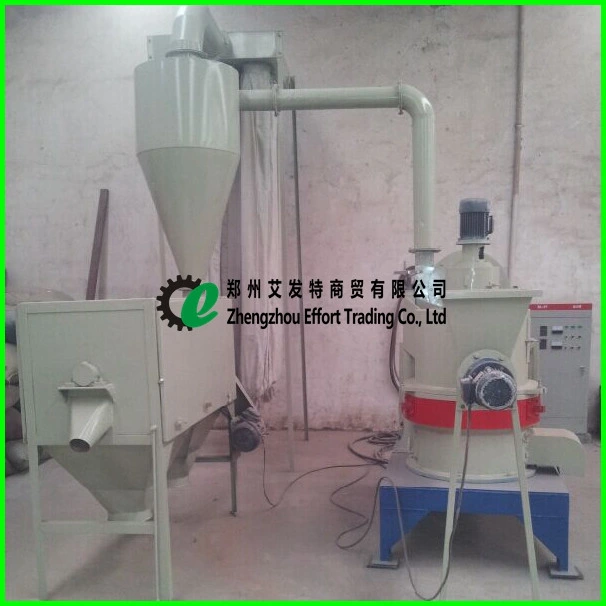 Scope of application of Wood Flour Machine:
It is used to process bamboo wood flour, nutshell, Cassava, Chinese herbal medicine, bark, leaf, wheat bran, mushroom, sesame husk, rice husk, corn cob, stalk, starch, shelled shrimps of grain type, spice, pepper, chili, fish flour, seaweed, dehydrated vegetable, flavoring substance, Chinese date, paper, circuit board, plastic, chemically raw material, mica, carbon, volcanic clay, perlite, distilled grain, furfural, cake type, charcoal, activated carbon, cellulose, potato slag, tea, hair, bean pulp, cotton, cow skin, sheepskin, plant root, stalk, leaf, flower, fruit, all kinds of edible fungus, etc and hundreds of difficult materials and is a ideal crusher in the industries of chemical engineering, building material, medicine, health care, breeding, food and mosquito-repellent incense, etc.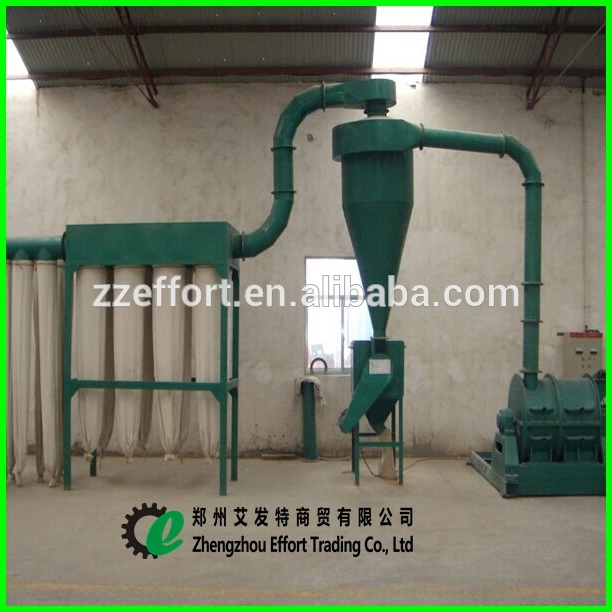 Model

MF6R-600

Rotary speed of principal machine (r/min)

380

Motor of principal machine (Kw)

30

Motor of separator (Kw)

3

Output(Kg/h)

100-180

Feeding size(mm)

<5-10mm

Output size(mesh)

100-325

Length, width and height of land occupied (m)

5×2×4.5

Weight (ton)

3.1

Volume of packing-case

(m

3

)

12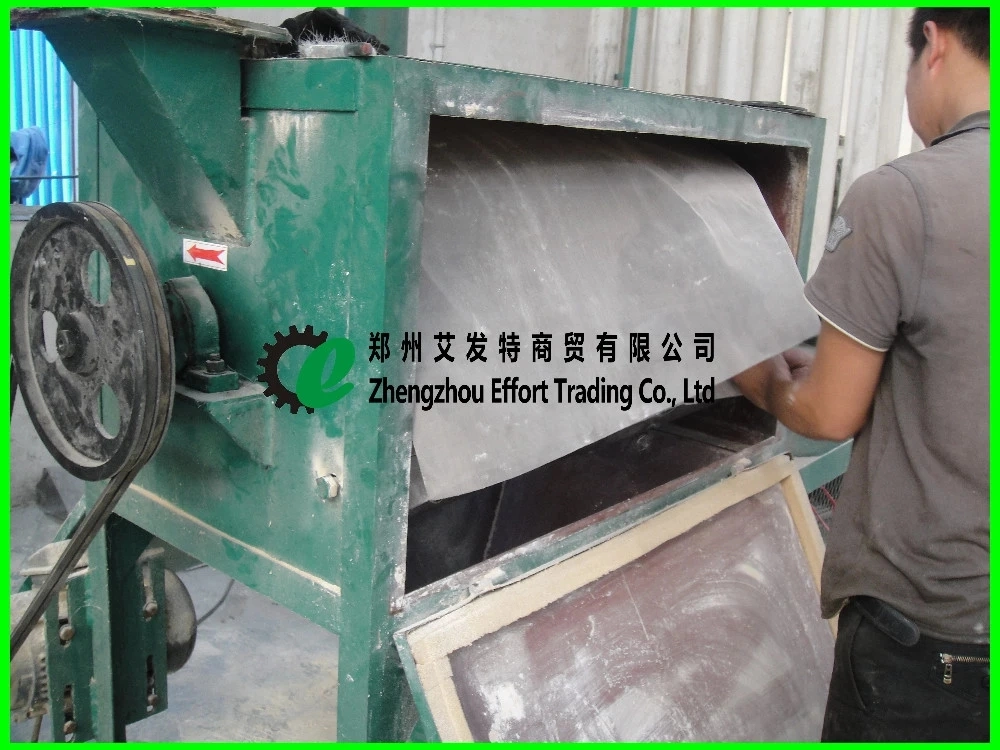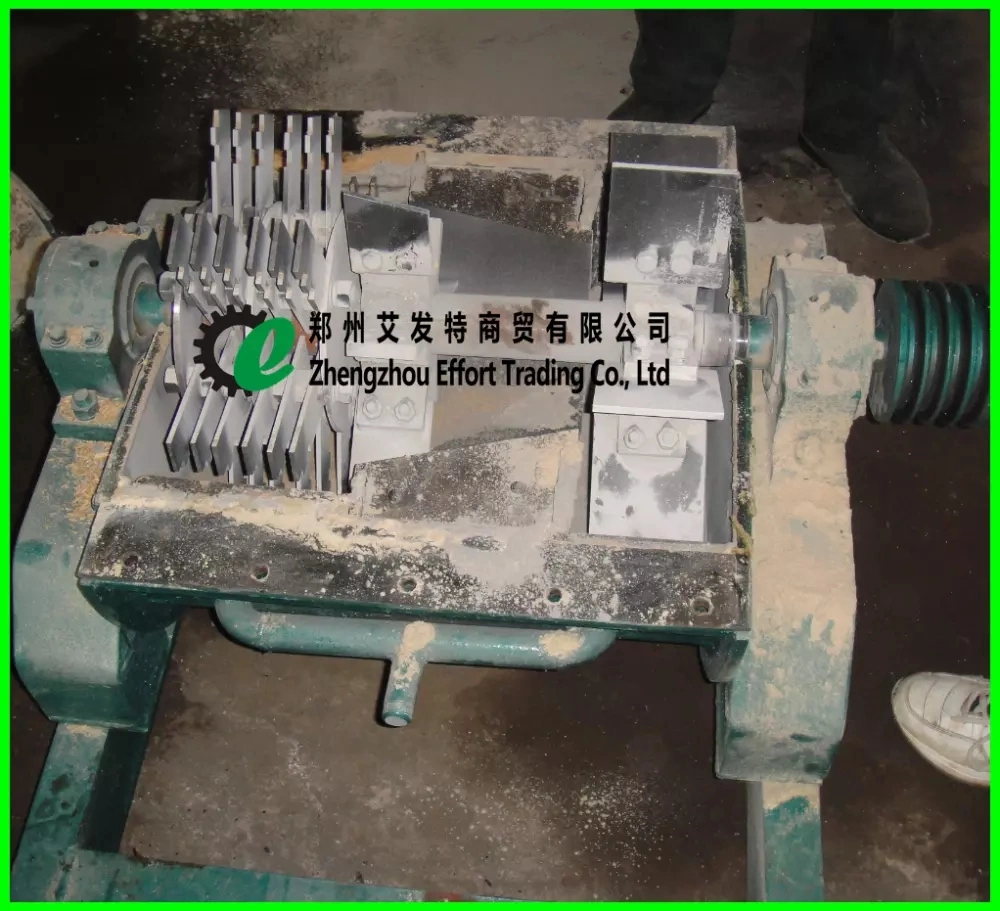 Fast Contact Way