Ultrafine powder grinding machine Application:
Feed Size: 10-20mm
Finished Size:
150-3000mesh
Capacity:
0.4-30T/h
Materials: HGM series of Ultrafine powder grinding machine is mainly applied to the processing of Mohs hardness of < 9 nonflammable and explosive of brittle materials, such as: Coal, mica, talc, graphite, quartz, fluorite, calcite, dolomite, limestone, kaolin, bentonite, barite, potassium feldspar, bauxite, coal gangue.
HGM series of ultra-fine grinding mill is widely used in paint, paper, paint, rubber, plastic, packing, cosmetics, chemical products and other industries.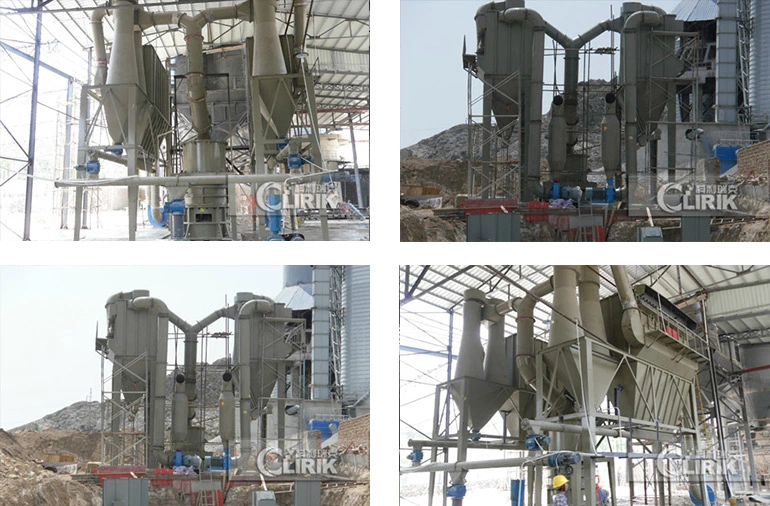 Ultrafine powder grinding machine introduction:
HGM series ultrafine grinding is based on years' experience of accumulated mill production, absorbing the Swedish advanced mechanical manufacturing technology is a new superfine powder and through the test and improvement for many years and development (325-2500) processing equipment. It is the crystallization of advanced technology, which is leading the world trend of the latest milling machine
Ultrafine powder grinding machine Features:
1. High Efficiency
Under the same finished final size and the same motor power, the capacity of Iron Oxide Grinding Machine is twice as much as jet mill, mixing grinder and ball mill, and energy consumption decreased 30%.
2. Long lifecycle of spare parts
The ring and roller are forged by special material with high utilization, the lifetime can reach 2-5 years for grinding calcite carbonate.
3. High safety and reliability
As no rolling bearings or screws in grinding cavity, there are no problems caused by bolts shedding or rapid wear of bearings and seal components.
High fineness, flexible adjustment
4. The final fineness of the grinding materials can be adjusted between 325 meshes and 2500 mesh (47-5 micron), and the product fineness can reach D97≤ 5μ M.
5. Environment-friendly
The application of pulse bag filter and muffler greatly alleviates dust pollution and noise.
Advanced intelligent speed control device
Convenient adjusting, more uniform particle size
Ultrafine powder grinding machine Working Principle:
The main motor drives main axle and every layer rotating by the power of reducer. Dial drives numbers of rollers rolling and rotating in the ring by pintles. Big materials are crushed into small particles by hammer crusher. Then they are sent to store house by elevator.
The complete set of HGM Ultrafine powder grinding machine:
The whole set of HGM Ultrafine powder grinding machine onsists of main mill, powder classifier, speed reducer, blower, jaw crusher, bucket elevator, vibrating feeder, storage bin, bag filter, pipe and fitting, cyclone powder collector, electric control cabinet, electric motor, etc.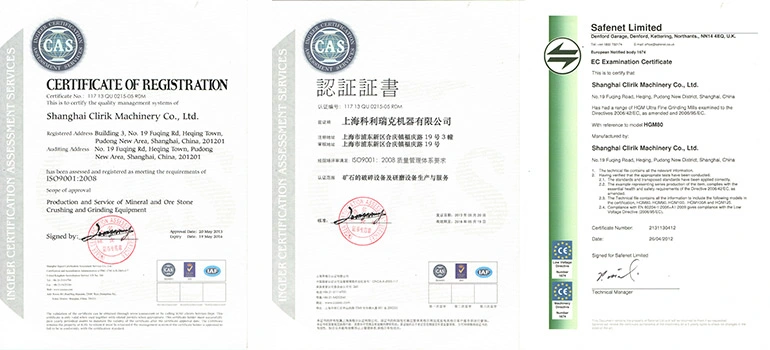 About CLIRIK
SHANGHAI CLIRIK MACHINERY CO., LTD located in PUDONG New district of Shanghai china as a pioneer enterprise, which is specializing in research, manufacture and sales of all kinds of mining equipment. Our company has already formed a full set of modern production line, equipped with intelligent, standardized testing and controlling laboratories, owned a professional team for R&D, production, sales and service.we are near the Shanghai Pudong New Airport, only 15minites by car, Welcome you come to visit our factory.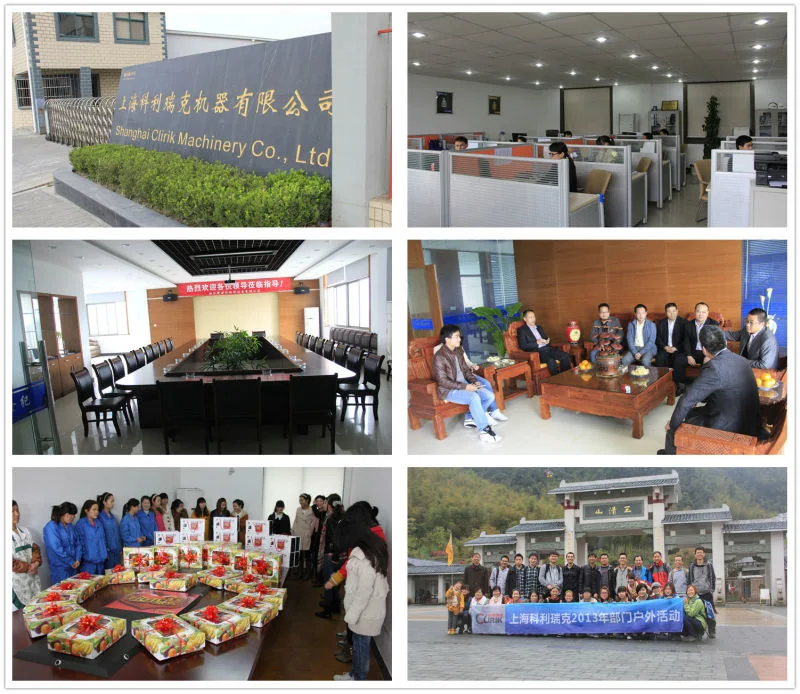 Inquiry Service
I need to ask you some details for sending you the more suitable quotation,
1. What is the raw material do you want to process?
2. What is the capacity per hour do you need?
3. What is the raw material input size?
4. What is the output size of your product?

I hope you can tell me these details, i will give you the best quotation ASAP, thanks. Your satisfaction is our greatest pursuit, we would like to sincerely for your service! We look forward to your inquiry!
Model
HGM80
HGM90
HGM100
HGM125
HGM168L
Ring Diameter(mm)
800
900
1000
1250
1680
Ring Number (PCS)
3
3-4
4
4
4
Roller Number(PCS)
18-21
24-29
28-36
30-44
30-40
Main Shaft Speed (r. p. min)
230-240
200-220
180-200
135-155
120-130
Input Size (mm)
≤10
≤10
≤15
≤15
≤20
Finished Size (um/mesh)
74-5
(200-2500)
74-5
(200-2500)
74-5
(200-2500)
100-6
(150-2000)
100-9
(150-1500)
Capacity (t/h)
0.4-4.5
0.6-6.5
1-9
2-16
3.8-30
Outlet Size L*W*H (m)
13.9*4*6.2
14.7*4.8*7.2
18*4.6*8.6
14*9*10.25
26.3*7.5*11.9
Unit: KW
HGM80
HGM90
HGM100
HGM125
HGM168L
Main Unit
55-75
2*45
132
185-200
315
Classifier
18.5
18.5
30
37-4*15
5*18.5
Blower
45
55
75
2*45-2*55
2*75-2*90
Crusher
18.5
18.5
18.5
45
75
Bucket Elevator
3
3
4
4
7.5
BeltConveyor Feeder
2.2
2.2
2.2
3
3
Spiral Conveyor
3
3
3-4
2*3
2*5.5
Discharging Valve
2*0.75
1*0.75 1*1.1
2*1.1
2*1.1
2*0.75-2*1.5
Air compressor
11
15
22
2*15-37
55


Remark:
For the data with prefix such as "2*xx",it means there are two motors 2*0.75,configuredfor one item Forexample,discharging valve,HGM80 with configuration it means there are 2 pieces of 0.75KW motors installed with discharging valve.