Borax Grinding Powder Size Reduction Hammer Mill with Cyclone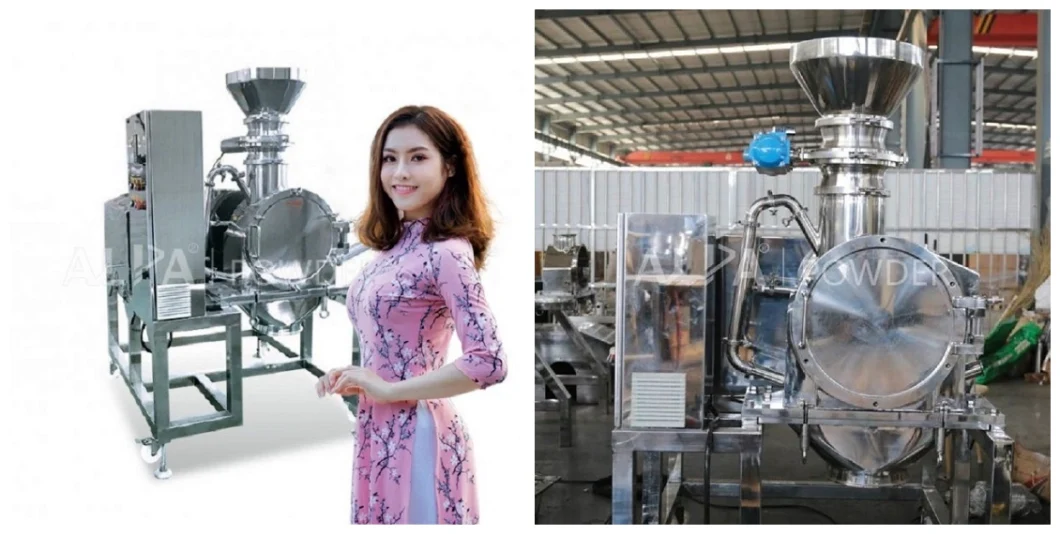 Features and Advantages:

1.Available D50:10~850μm;
2.Sieve hole size 0.2mm-3mm;
3.Compact structure and small occupation. easy to disassemble and clean;
4.Lower installation power, wide application, high cost-performance;
5.Different installation combinations, applicable to different process requirements;
6.Grinding is in closed system, low dust and noise, clean and environmentally friendly production process;
7.PLC control system, easy operation;
8.The motor can be connected with a belt to increase the speed and break through the problem of high-speed motors without the well-known motor brand;
9.Optional explosion-proof design, meet the ultra-fine grinding processing requirements of flammable and explosive oxide materials;
10.High-temperature, low-temperature, normal-temperature, airtight cycle, Inert gas cycle designs are available, for different grinding requirements of different materials.

Working Principle:

The material is evenly fed into the grinding chamber by the feeding system, strongly impacted by the high-speed rotating disc. At the same time, it is subjected to various comprehensive forces such as friction, shearing and collision between the static disc and the ring gear to grind material. The moving disc and static disc can be combined in different structural forms according to nature of material to meet the grinding requirements of different materials.



Technical Parameters:
Parameters/specifications
160
250
360
500
630
800
Turbo Type F
Grinding Disc(mm)
150
250
350
500
600
720
Max. Rotation Speed(r/min)
12000
7500
5550
3850
3200
2800
Power(kw)
3~4
5.5~7.5
11~15
18.5~30
30~45
37~75
Product Size(mesh)
20~325
Production Capacity(Kg/h)
5~50
15~200
25~500
30~1200
50~1800
60~2000
Pin Type P
Grinding Disc(mm)
160
260
360
520
630
730
Max. Rotation Speed(r/min)
12000
7500
5550
3850
3200
2800
Power(kw)
4
7.5
15~22
37
45~55
55~75
Product Size(mesh)
20~325
Production Capacity(Kg/h)
20~200
35~1000
50~2000
75~3000
100~5000
200~10000
Note: The production capacity is closely related to the particle size, specific gravity, hardness, moisture and other indicators of the raw materials. The above is only for selection reference.

Our Services:


Patents and Certification: