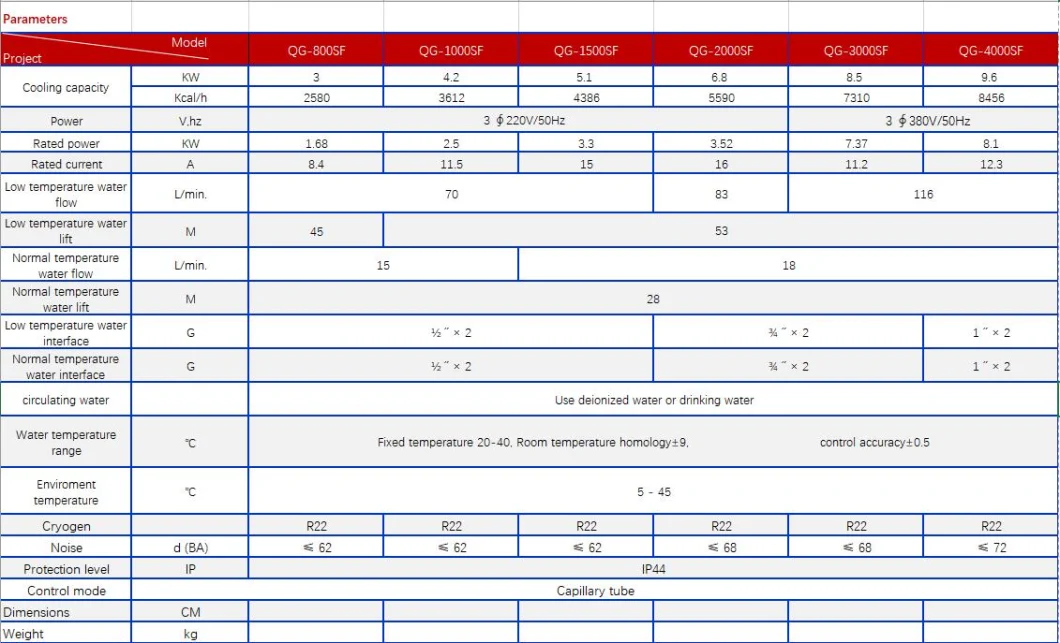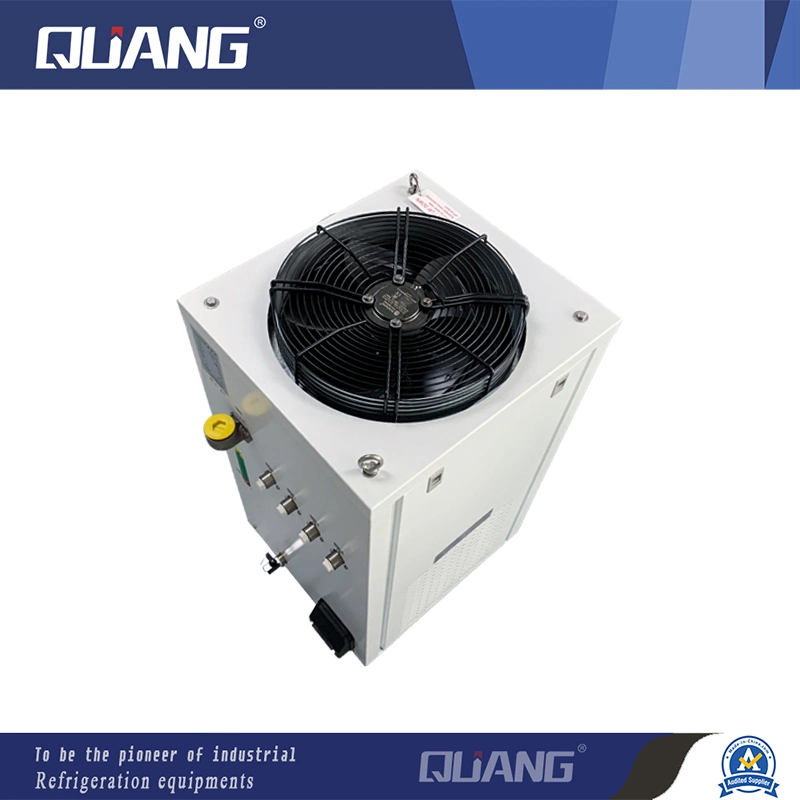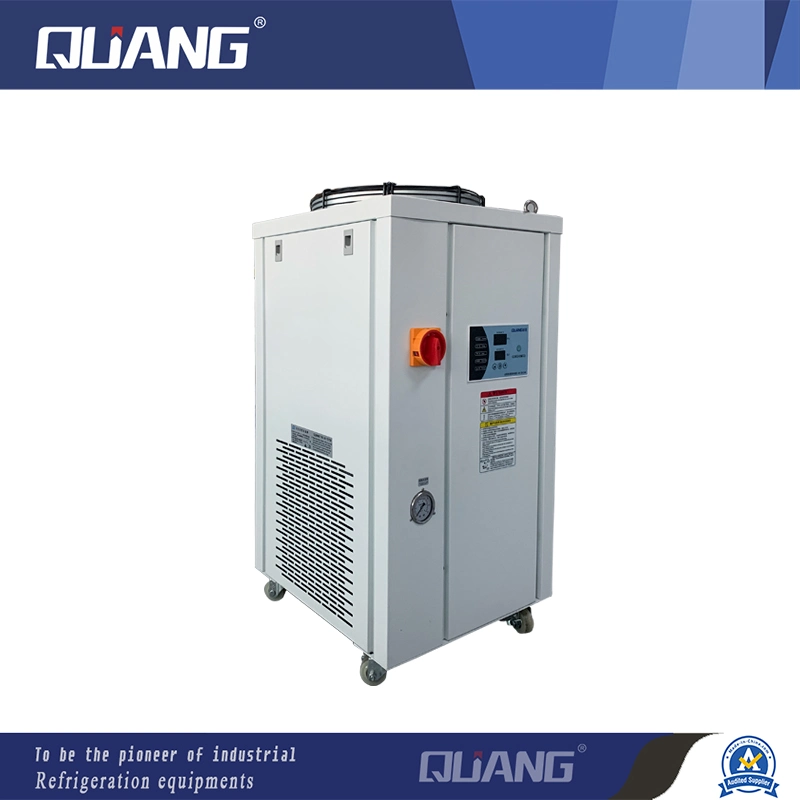 Applications:

Suitable for various laser fan cladding, welding, cutting and other carbon dioxide lasers
Suitable for all kinds of laser marking, 3D printing and other lamp pumped lasers
Suitable for various laser cladding, welding, cutting and other semiconductor pump lasers
Suitable for all kinds of laser cladding, welding, cutting and other fiber lasers
Guangdong Quanguan Intelligent Technology Co., Ltd located in Humen Town, Dongguan City, one hour from Shenzhen airport. With 15 years development "QUANG" dedicated to the industrial refrigeration equipment and CNC machine tools, and "QUANG" has been pioneer brand in domestic market. In 2020 we had new beginning that's to bring our products to international market, and our target is to be the pioneer of the industrial refrigeration equipment.
Guangdong Quanguan Intelligent technology Co., Ltd dedicated to R&D, produce and sales of the cold oil machine/ cold water machine/ Heat exchanger series, including chip removal machines such CNC machine accessories. "QUANG" gained good reputation of quality and after-sale service with customers from domestic and abroad such as Germany, Brazil, Malaysia, Turkey…
With every process in own workshops for quality control and cost from raw material. "QUANG" owns 200 peoples family, then the R&D people is 40%. QUANG innovation is always the TOP and gained many patents. With ISO9001, ISO14001 & CE certificates and also has been awarded " National High Tech Industry".
QUANG is a developing enterprise with branches in Guangdong, Zhejiang, Hunan, Chongqing and Tianjin, Jiangsu factory will start in 2021. Welcome to "QUANG"!